Satellite Images, Meteorology, Weather, Space, Planets, Moons, Arctic
Mount Etna on Sicily has been very active over the last years and with so may accessible satellites orbiting earth it has become feasible to monitor its behavior as seen from space.
This page aims at providing a view of the Etna over time during its active cycles.
October, November and December 2002
Latest images on this page.
For previous weeks of activity, click on the links at the top of the page.
January 15, 2003:
Another hick-up
January 03, 2003: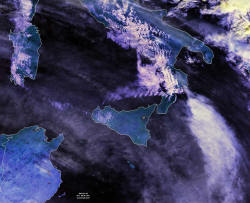 Again some activity visible. Channels 1, 2 and 3
December 19, 2002: Until again new Etna activity becomes manifest, no further updates will follow as of today.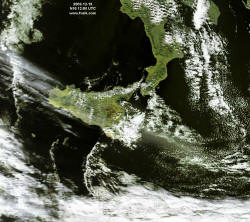 Day 54: Very light traces of activity after enhancement.
December 18, 2002: No visible activities
December 17, 2002: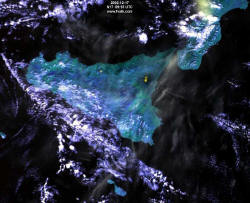 Etna, day 52. Some fine smoke can still be discerned in two rather whispy eastwards plumes.
December 16, 2002: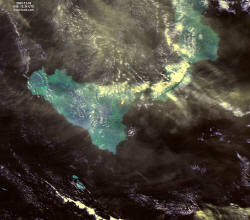 Etna. day 51. It seems that the major activities are over.
December 15, 2002: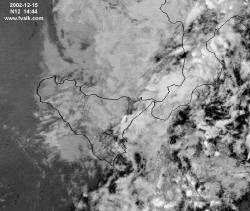 Etna, day 50. Fully covered in all channels, all day.
December 14, 2002: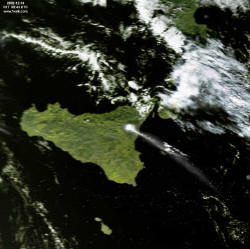 Etna, day 49. Moderately active in visible light.
December 13, 2002: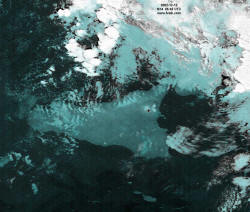 Etna, day 48. Low activity but clear hot-spot in IR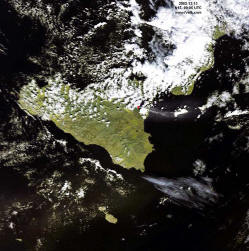 Day time NOAA 17. Active again.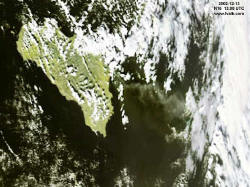 Afternoon, border of pass
December 12, 2002:
Etna, day 47. The hot spot shows very clearly in channel 3. This is not artificial but present as such in the data.
December 11, 2002: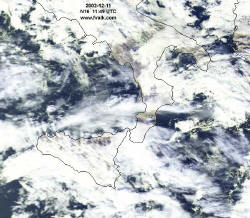 Etna, day 46. Another VERY cloudy day over Sicily.
December 10, 2002: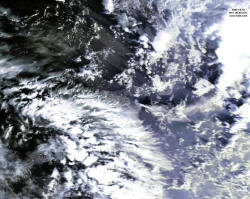 Etna, day 45. View at dawn over Sicily.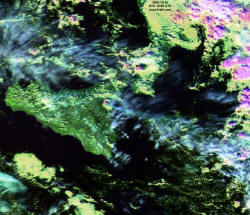 NOAA 16 in IR channels 3b, 4 and 5.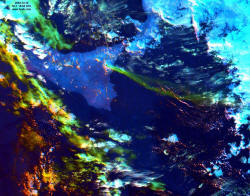 N12, colouring that brings out fine detail in the plume.
December 09, 2002: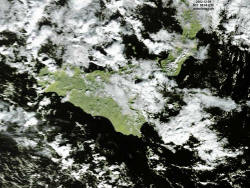 Etna, day 44. All seems quiet at the front, but...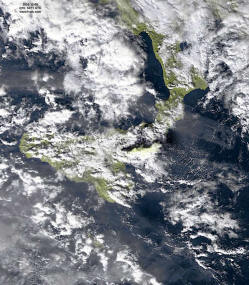 Later, by NOAA 16. Watch the dark texture of the smoke with yellowish shadows (enhanced view).
December 08, 2002: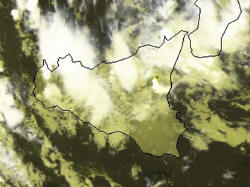 Etna, day 43. Midnight pass in IR. Activities enter now the 7th week.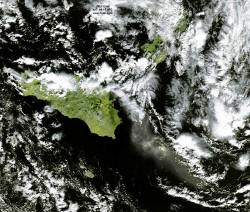 Impressive view by NOAA 17